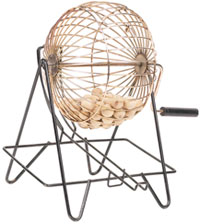 So in honor of my love of lists I am making a list of things I am so over:
1. The lottery pros and cons. People who wanna gamble are gonna gamble end of story.
2. McDonald's being sued for making people fat. Everyone knows fast food isn't healthy. Don't play dumb.
3. Statistics showing women don't get the high positions in the workplace. I have yet to see a statistic that shows how many women TRIED for these positions versus men. I'm obviously NOT a feminist.
4. Pharmicists refusing to pass out birth control. Yeah it may suck but I'm pretty sure there is another pharmacy in a 5 mile radius that will give you your drugs.
5. Gas prices. No one in America is going to go broke because gas is 50 cents higher. You'll just have to rebudget and not go to Starbucks so much. We aren't exactly a 3rd world country.
Today's question is
what are you so over?